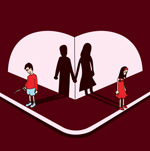 From Orange Juice to Macrocosmica, Scotland has produced fantastic music over the years both above and below radar. In terms of rock, new wave and post-punk, are we running short on new ideas now? 
Singing in a Scottish accent while playing the commercial alt-rock trademark omni-rhythm is how a lot of bands sound right now. No matter how super polished it sounds, when you consider Scotland's indie rock heritage it does leave you scratching your head. There's nothing progressive about this inaccurately labelled progressive punk /post-hardcore trend. Unless your definition of progressive is NO NEW IDEAS.
When you think about the U.S. bands that influenced Biffy Clyro, whose success influenced Twin Atlantic, whose success influenced the type of bands ape-ing "post-hardcore" in a very commercial fashion (which has very little to do with actual post-hardcore bands like Drive Like Jehu), and we've reached the 4th generation derivative. Isn't that like being Creed? That's less cool than Stone Temple Pilots.

Before they signed to a major label you have to give Biffy credit on their second and third albums for at least deconstructing the rock template and messing about with it slightly. Whether you liked that or not doesn't matter. It's the fact that they didn't just bang out predictable rock songs and tried other ideas. OK, they didn't turn into Tool or Aphex Twin but it could have been worse. Remember Candy by Ash? That'll put a shiver down your spine. The fact Ash are doing the Weezer cruise this Summer will probably knock a few years off their inevitable stint in Richard Dawkins' non-religious inter-dimensional purgatory.
As I've said before I'm not interested in slating bands or being negative for the sake of it. So what would The Positive Troll say?
Silver Linings Playbook
Before Scotland's musical heritage feels so unloved that it does decide to join eHarmony, there's silver linings to be had.
If anything, these new bands who sound similar to Paramore/Glassjaw are, unless they've gone mental with Pro Tools, talented musicians. They are producing music which is technically impressive and vocal melody is ever present which means it's accessible to younger music fans. The music loving industry folk like Vic Galloway, Jim Gellatly, The Skinny magazine etc are unwavering in their support for new music. Exploring new ideas and creative angles needs to be encouraged beyond the ability to shift gig tickets or boost the fucking economy.
No matter what the genre is, getting to know Scotland's musical heritage is a worthwhile investment. When a new band as potentially interesting as GARDEN OF ELKS tells me on Twitter that they only just heard Macrocosmica for the first time recently, then there's a lot of catching up to do.
Rip it up and start again?
IS THIS MUSIC? would be a great place to start.
Podcast: Play in new window | Download
Share This Article...