Free Android App Download Link
Free Windows Phone App Download Link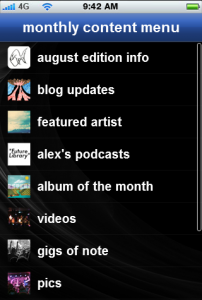 "petpiranha's music app" is a free music app curated by petpiranha and friends from the art, indie, punk rock Scottish underground scene.
Monthly updates will feature new audio releases, live video from gigs, podcast debates & more. There are many bands from Laeto to Y'all is fantasy Island who made great records but few people ever heard them – so don't be surprised if these type of releases get featured from time to time.
Main updates will be released around the 1st of each month although don't be surprised if app updates sometimes appear mid-month also.
A Windows Phone App has been developed and has been submitted to Windows Phone marketplace, subject to certification.
Come join our lost cause…