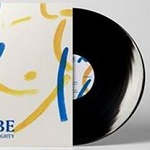 French-Scots intelligent pop group BABE play Glasgow Feb 28th at The Glad Cafe, plus another track from their forthcoming album is on Soundcloud now. We strongly recommend everyone gets down to this show!  
Keeping only ten posts on the homepage means things I'd like people to see can disappear too soon. Yes I could expand the list beyond ten but that would slow down the loading time. And you're an impatient lot at the best of times.
Seeing as French-Scots intelligent pop outfit BABE have a Glasgow show coming up, and they've uploaded another track from their forthcoming album to Soundcloud – here's another preview.
ANOTHER TRACK PREVIEW
Album track 'Dot and Carry One' continues the French-Scots take on synth pop. Although less catchy than current free download and lead track 'Tilt', this latest expedition has a wider canvas and pushes the band out in more challenging directions. When the album gets released around March 10th on Moshi Moshi I expect it to gain plenty of admirers.
PRE-ORDER BABE'S DEBUT ALBUM FROM ITUNES NOW
GLASGOW SHOW AT THE GLAD CAFE
Shawlands' Glad Cafe continues to grow in popularity and the lineup for this show is BABE + Ubre Blanca + Woven Tents.
Here's the blurb…
BABE:
Formed in the summer of 2010 by ex Findo Gask members Gerard Black (currently with Francois And The Atlas Mountains) and Michael Marshall along with Thomas Ogden and Amaury Ranger, Babe have been making music across the channel from their native homes in Glasgow and Bordeaux.
Their debut album Volery Flighty – conceived and produced entirely by Gerard and the band, and featuring friends from Glasgow's indomitable music scene (including CHVRCHES' Lauren Mayberry on backing vocals and Ricky Egan from Tangles) – couples the group's international outlook through Gerard's chamber pop sensibilities to foster something at times pensive and oblique, at others direct, fun and buoyant. An off-kilter humour and sideways glance at life runs throughout Volery Flighty.
Volery Flighty is available for pre-order – with a free download of Aerialist Barbette – from iTunes xxxx
"wonderfully strange conflation of Wild Beasts-esque falsetto, a fidgety musical backdrop of chiming guitars and delicate electronic textures" THE GUARDIAN
UBRE BLANCA:
Glasgow synth-duo Ubre Blanca bring you 'music from futures past'. Comprising of Andy Brown and Joel Stone (members of ShitDisco, Divorce and Remember Remember), expect sounds that would sweetly accompany any epic 80′s sci-fi film. The band have a very distinct and noticeable love of synth-based 70′s/80′s film soundtracks, with nods to Mike Oldfield, Giorgio Moroder, John Carpenter and Claudio Simonetti. Whilst a relatively new pairing, Ubre Blanca have established themselves through a number of shows and have supported the likes of Islet, Zombie Zombie. They performed at 2013′s Music Language Festival (organised by Cry Parrot) and launched their debut EP 'Polygon Mountain' at The Old Hairdressers in November.
"Every track on Ubre Blanca's debut EP is a thrill in it's own way.." THE SKINNY
Have a listen for yourself here: 
http://www.youtube.com/watch?v=ETMR9AeiGQI
http://www.youtube.com/watch?v=NhovDVONfYg
https://soundcloud.com/ubreblanca
WOVEN TENTS:
Also joining the line-up are folk/psychedelic 5-piece Woven Tents. The bands' interest in experimental and world music is marvellously reflected in their recent EP 'Leave Your Monsters At Home' and is altogether unique. The Glasgow group have played festivals such as Doune the Rabbit Hole and Kelburn Garden Party, as well as shows in some of Glasgow's much loved music venues including; Stereo, Nice n Sleazy's and The Art School. Woven Tents have been likened to Animal Collective (Peenko) and described as a little 'bizarre' and 'eccentric', yet an all round pleasure to watch perform. We look forward to their Glad Cafe debut!
Take a listen here:
http://woventents.bandcamp.com/album/leave-your-monsters-at-home-ep
Doors 7:30pm, tickets £7. Over 18′s only.
Share This Article...